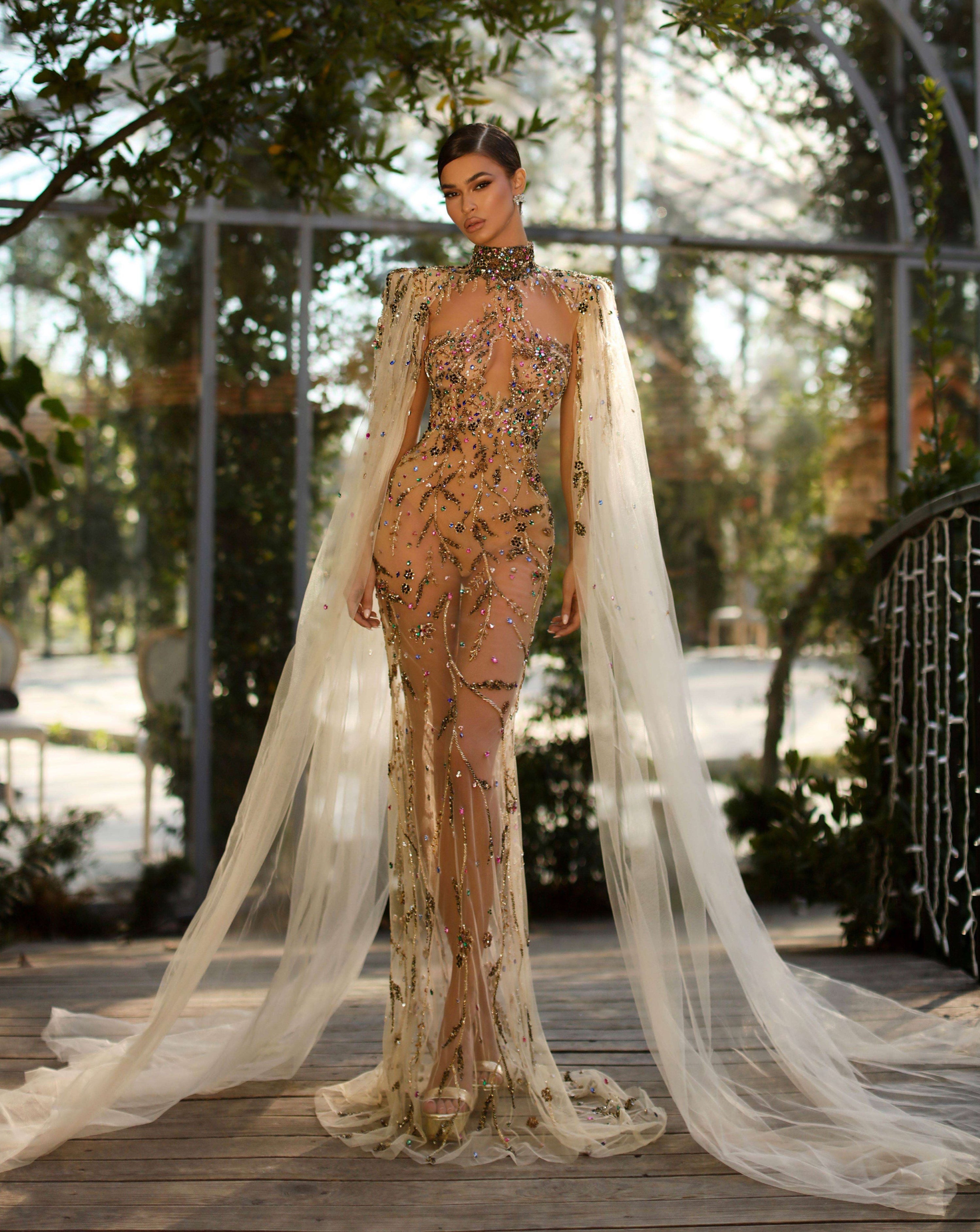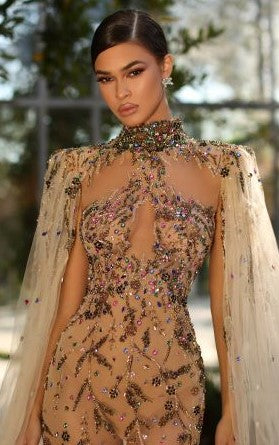 SWAROVSKI JEWELLED SHEER GOWN WITH TULLE DRAPE SLEEVE
This elegant gown incorporates gold and bronze Swarovski crystal embellishments, as well as colourful rhinestones delicately hand beaded to create floral patterns onto a nude mesh fabric.
The bodice of this floor length gown includes a heavily hand beaded neck piece, with a halter type neckline and cut out with mesh insert in the bust area.
This gown also showcases a hand made rouged shoulder draped cape feature which has been delicately hand beaded with the embellishments of the gown.
Boning has been fitted into the bodice to give the top of the gown structure with the gown being a round open back.
Fully lined option available
SWAROVSKI JEWELLED SHEER GOWN WITH TULLE DRAPE SLEEVE