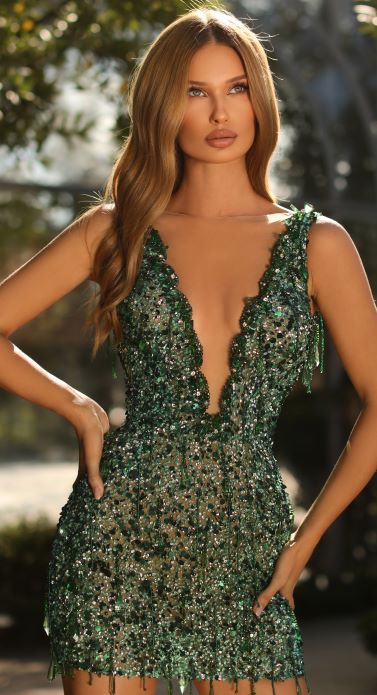 GREEN BEADED MINI WITH CRYSTAL TASSELS
This stunning green mini strap dress is completely hand beaded with sequins, silver Swarvoski beading and green tassel rhinestones.
A plunge V neckline with mesh insert, with hand beaded rhinestones boarding this deep V. The back of this dress also features this same plunge V feature, with boning inserts allowing for a more structured bodice.
Sporadically placed green tassels with a rhinestone finish throughout the dress, as well as along the hem line.
This gown includes a complementary undergarment
GREEN BEADED MINI WITH CRYSTAL TASSELS